Christmas is almost here, so you've likely completed your shopping. If you haven't and aren't in an a hurry to get the gifts, then this article contains a couple of items I recommend considering for yourself or those you know. My reasoning for selecting the items in this list is simple. These are products or services that are by small businesses I know.
Product One: Create a Castle
The first item is for kids of every age. While this product was originally developed for building sand castles, it quickly became obvious that the real value of the product for most people is in using it with snow to build snow castles. This product was developed by a person I worked with for a few years. His "out of the box" thinking resulted in a mold for building castles that doesn't leave you with sand stuck in the bottom of your bucket. Rather, the mold clamps and opens to make it easier to create masterpieces.
Over the past year, Kevin's product has gone from idea to reality. More so, it has gotten national attention on shows like Kelly and Ryan:
Recently Kevin mentioned that they will be on QVC as well. You can find them in a number of stores around the country as well as online. You can order the castle kids online from their site at www.createacastle.com or from retailers such as Barnes and Nobles online. I personally recommend the Deluxe or Pro Tower Kits!  If you are heading to the beach or expecting a couple of inches of snow, then this is the product to take your castle building to the next level!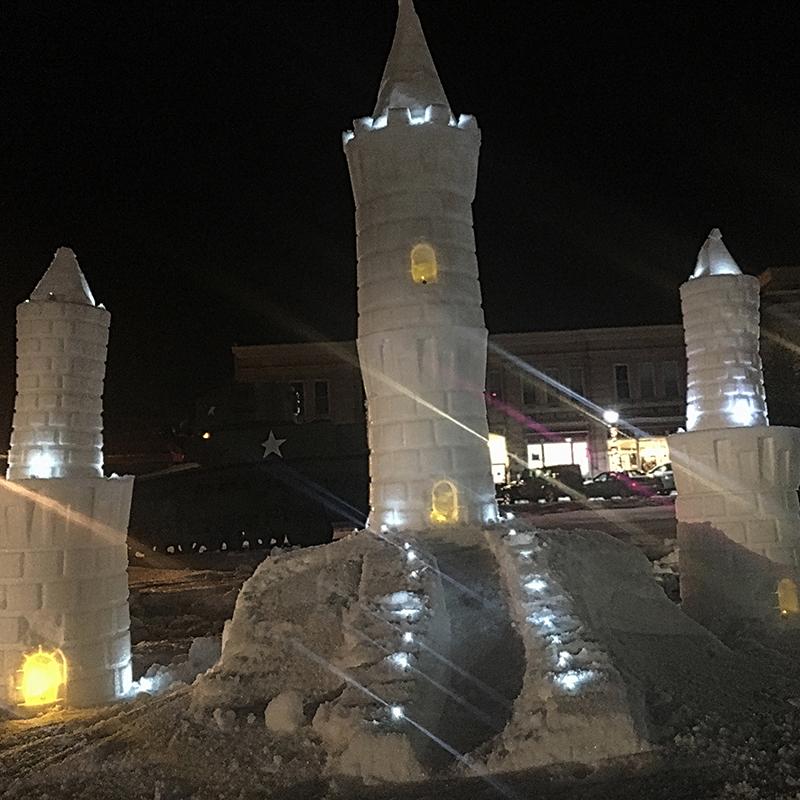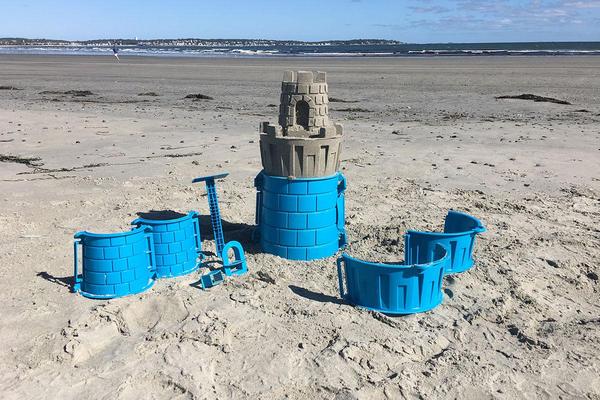 Product Two: Funky Munchkin Candles
Yankee Candles are so last year. Today's candle lovers want something a little more funky, which leads to the second product I'm recommending – Funky Munchkin Candles!
Funky Munchkin candles are being created and sold by my friends, John and Terra. They started the candle business as a way to earn extra money to help fund their adoption process. The business has continued as they've expanded their candle line to a number of scents.

Being a stickler for details, they have focused on building candles using high-quality materials. Specifically, their candles are made from palm wax, which burns more cleanly than traditional candles. It isn't, however, this high-quality approach that causes me to recommend their candles. Rather, it is the fun, unique scents that they've brought to the mx! There are some expected scents such as apple cinnamon, blueberry muffin, Hot cocoa, lilac, and Jasmine. There are also unique scents such as Goji (a super-fruit blended with a classic flower), fireball (intense cinnamon), granny's pumpkin roll, pirate (as in those bad guys that sail the seven seas), shire (like where hobbits live), vanapplemon (I have no idea…), and many others. For the holidays they have we three kings, Christmas spirit, candy cane, and humbug.  I've named a lot of scents, but also left out a number f them too. You can find all of their current smells at https://funkymunchkincandles.com/#!/Products/AllCandles
So as to keep up with the times, in addition to the candles, they've also started selling melts. You can find more information on their site at https://funkymunchkincandles.com. At the time I wrote this, they were offering free two-day USPS priority shipping on orders.
Product Three: Apex Taekwondo
Most people think of gifts as items that can be wrapped and placed under a tree or given at a party. Sometimes, a great gift is one that not only provides enjoyment, but also improves the physical well-being of the recipient. Based on that, my next product to recommend is a membership to Apex Taekwondo in Fishers, Indiana.
Apex is a newer business in Fishers, Indiana, so unlike many of the more established Taekwondo centers, you aren't just the next subscription. Rather, the owner and his team are going to be able to give anyone that attends the attention they need to learn the art and skill of Taekwondo. Whether this is a gift for a child or for yourself, the end results are sure to be rewarding as you work to learn new skills.
The owner of Apex is Master Stephen McEwan, who is a fifth degree black belt. Not only is Stephen experienced in training (he has trained over 500 students), he is simply a great guy! Like John and Terra at Funky Munckin, Stephen is someone I've had the chance to get to know. In addition to knowing Stephen, several of my friends have been taking his classes. As such, it is easy to recommend Apex and Stephen to anyone consider a unique type of gift!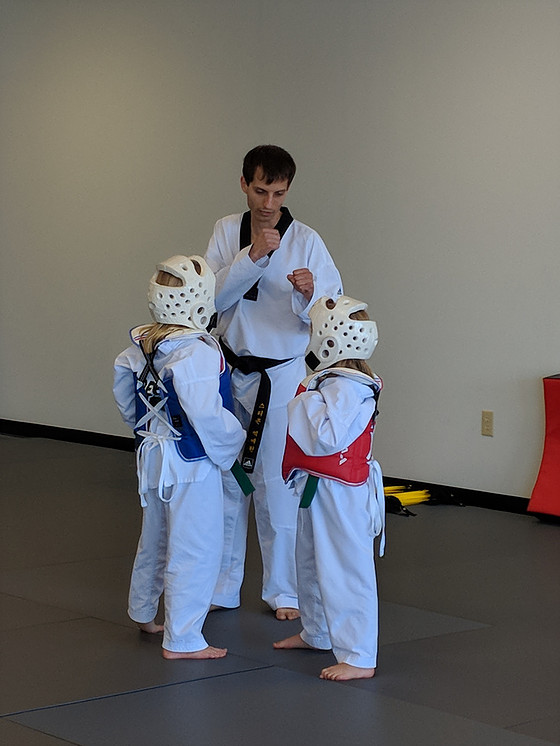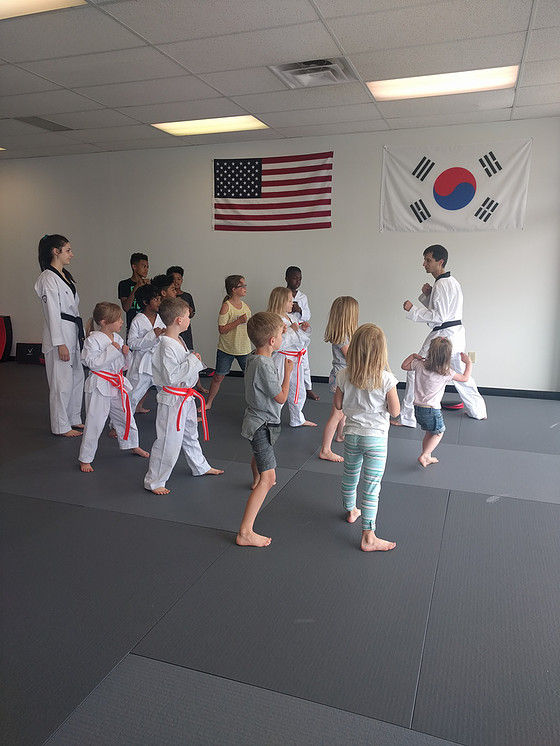 Product Four: Child Safety Playing Cards
Sometimes a simple gift is needed. Not only is the Child Safety deck of playing cards a fun bit of entertainment, it is also a learning and teaching tool! This is a unique set of cards that can be used in the same manner as any other deck of playing cards. It can also be used as a dice alternative. Each playing card includes the picture of a six-sided dice with a number of dots showing form one to six. This is great for those times when you want to play a dice game, but don't have a surface for rolling!
The most important aspect, however, of this deck of cards are the safety messages that are included. Each card includes a safety message that is good for kids to know and understand. For example, the Queen of Hearts includes the message that lets you kwno that water temperatures less than 120 degrees won't scald. The card also includes a kid-drawn picture to illustrate the safety tip.
The Child Safety Playing Cards are available for order at http://kin2kid.com/product/child-safety-deck/. At the time of this writing the price had been lowered from $8.95 a deck to just $5.95!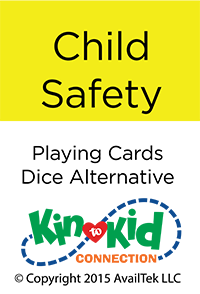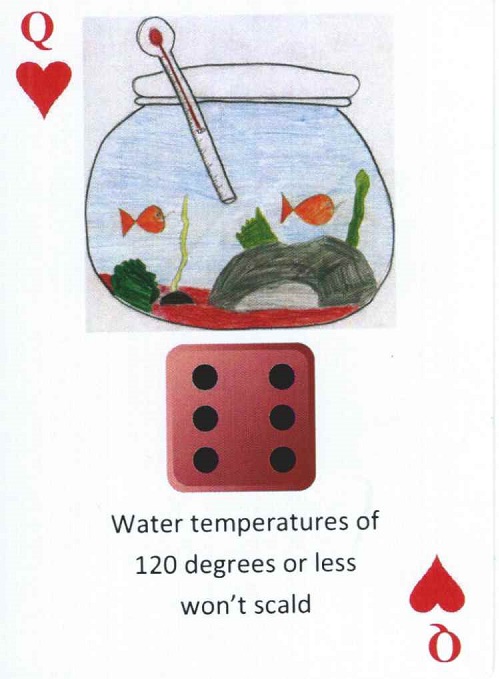 Products Five and Six: Discipleship Training Guides
The final products I'll recommend are books that I've mentioned before that are available on Amazon. These books were written by my parents, so clearly I know the authors. These books are Discipleship Training for Followers of Christ and Discipleship Training for Christian Outreach. Both paperback books present a study guide approach to learning about discipleship. Each chapter of these books presents a relevant topic along with questions and Bible versus to guide in learning. The answers to all of the questions (along with versus) are included in the books.
At only $9.99 each, these are a great stocking stuffer or a gift for yourself!
So Much More….
These are just four products that are easy for me to talk about. All are worth checking out! If you are still looking for that extra gift, then all of these work. While it might be too late for getting these in time for Christmas, all make great things to have any time of year! If you choose to purchase any of these, feel free to tell them Brad sent you!
# # #