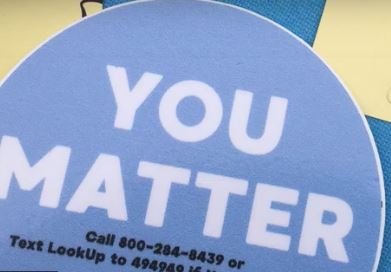 As part of the Stigma Free Fishers initiative, data is now being collected so as to better understand what is happening in our community. Per the report, prior to 2016 there was not access to clean data that could be used in regard to behavioral health incidents. Since the start of the initiative in 2016, the Fishers Fire and Emergency Services Department and the Fishers Police Department have worked to ensure accurate data. In addition to the public service organizations, Hamilton Southeastern Schools have also been a part of the initiative as have businesses and other organizations.
The City of Fishers along with a number of organizations has taken on a mental health initiative. Back in May, they released a community report on the initiative.
From the data collected, it has been seen that there has been a decrease in disciplinary action in the schools as well as a decrease in the number of missed school days. Additionally, there has been an increase in the average GPA within the district.
Suicide is the 11th leading cause of death in the State of Indiana. The first year of tracking in 2016 saw 11 suicides in the area (Fishers). This increased to 14 in 2017, before decreasing to 10 in 2018. With more than 9 million people pondering the idea of suicide, it is core focus for mental health well-being.
Unfortunately, while 2017 saw a huge decrease in the need for immediate detentions dropping to 138 from 191 in 2016, in 2018 this went back up to 197.
Several initiatives have been happening to try to reduce the numbers even further. These initiatives include promoting the #StigmaFreeFishers through social media and other locations. An evidence-based suicide prevention lesson has been taught to over 1,757 eighth-grade students. Four student clubs have been created, which include the Bring Change to Mind at Fishers High School and Hamilton Southeastern High School. The Calm Squad was created at Fall Creek Elementary. These are in addition to other groups that already existed with a focus on acceptance and related topics. The schools are also providing mental health services when need, which have been used by nearly 100 students.
The following video summarizes a lot of the data and results from the initiative. This includes the HSE School results:
To stay informed on the Fishers Mental Health Initiatives, you can sign up on the Stigma Free Fishers site.
# # #